Corporate Event Planning
When planning a corporate event it is important think creatively. You need to find entertainment and activities that fit into your corporate culture - and believe it or not, we have inflatables and other rental items to fit every culture. Consider what will boost morale and leave people happy and satisfied, but always be ready to think outside the box for ideas that will challenge and excite your staff. Corporate events are a perfect opportunity to promote networking, encourage team building and show appreciation.
Make sure that your corporate event is a success by doing your research and planning in advance - take suggestions from your staff and also rely on expertise of party specialists. Here are just a few fun options that Blast Party Rentals has offered throughout Maine and New Hampshire: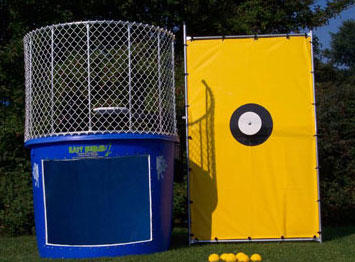 Dunk Tank Fundraising
Everyone wants to dunk the boss, and pitting teams against each other (with a little cash in to your favorite charity) really boosts the team spirit. And everyone loves to hear that victory splash when the victim falls into the dunking booth. We have the perfect solution!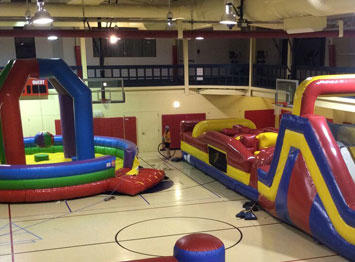 Wipeout Challenge Course
What do you get when you put together a challenging obstacle course, wrecking ball, and a dash across the Big Baller? Teams shouting and rooting for each other with lots of laughs and smiles all the way around. Get your team together and get ready for an unbelievably great time!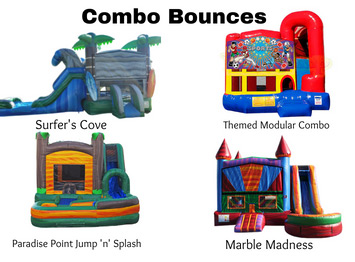 Laser Tag Challenge
Your mission, should decide to accept it, is to capture the flag, extract the VIP, or be the last man standing! The scenarios for laser tag are endless; you can design a mission specific to your church group, or make one for a team building excercise for your company.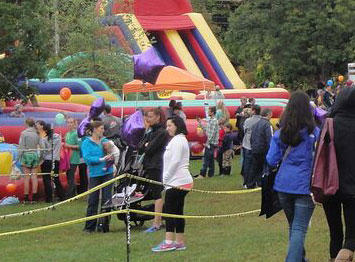 Gaming Relay Race
Build teamwork and fellowship with an exciting games that provide safe and active fun for all ages! Blast Party Rentals selections are perfect for parties, family events, corporate retreats, outdoor activity venues - anywhere with some open space and a group of people.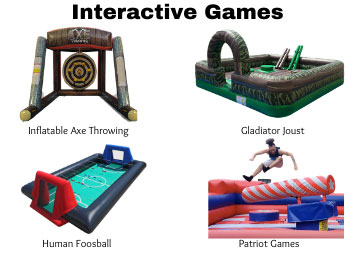 Mano A Mano
Literally means "hand to hand" in Latin. You'll never have a shortage of folks who want to battle their co-workers (or boss) in a friendly safe setting. Maybe they'll meet their match when you rent a combination of interactive games like Gladiator Joust or Sumo WrestlingSuits!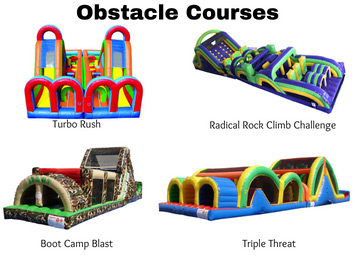 Photo Booth Memories
Graduation parties, wedding receptions, retirement parties; the list goes on for special events and celebration made extra special with a classic photo booth. Your guests can create their own lasting memories with one of our awesome photo booths in a configuration of your choice.
As a business, you understand the value of proper insurance and business licensing and Blast Party Rentals has those bases covered. We are a professional, licensed, and fully insured company with a commercial warehouse and carefully chosen, high-quality equipment. Hundreds of events and happy customers tell the story - Blast Party Rentals is simply the best!
Copyright © . Blast Party Rentals LLC. All rights reserved. 199-D Dow Highway, South Berwick, ME 03908