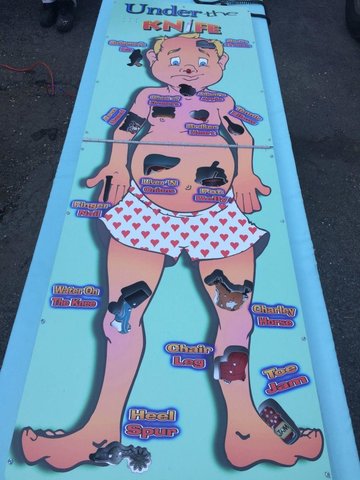 Under the Knife - Operation Game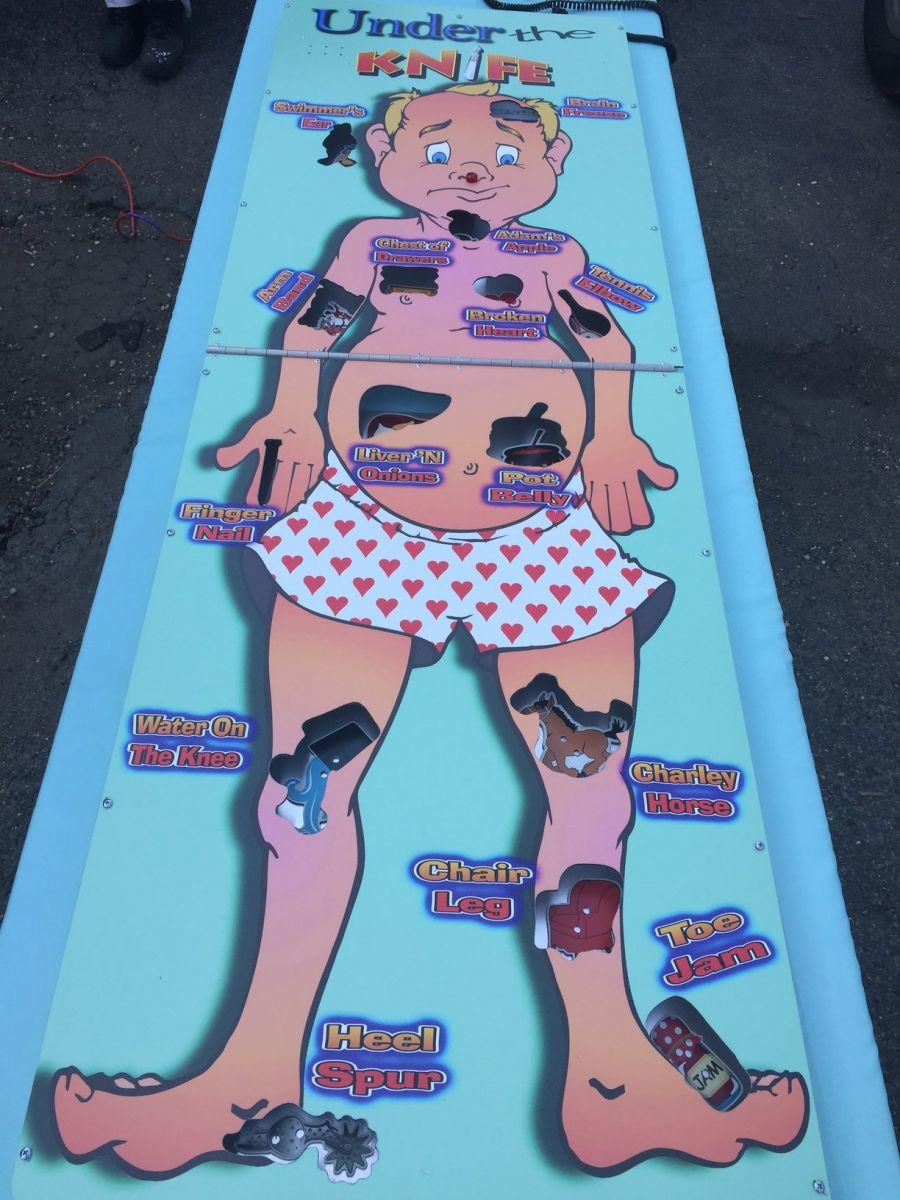 It's time for an OPERATION!

The Under the Knife Giant Game is an over-sized board game that's fun for all ages! Players use the huge tweezers to extract fun parts from the nervous patient. Whether it's extracting the swimmer in "swimmer's ear"
or a bucket of water from the knee to cure "water on the knee,"
this game is sure to please both young and old.
If either the tweezers or the game piece touches the game board,
watch out for the lawyer.

This fun giant game can go anywhere and becomes the life of any party or event!
It's also perfect for corporate or team-building events.
Copyright © . Blast Party Rentals LLC. All rights reserved. 199-D Dow Highway, South Berwick, ME 03908